Dr Brad Jacobs is a recognized leader in integrative medicine and lifestyle medicine, corporate health and an experienced physician, educator, and healthcare innovator.
BlueWave Medicine, his practice located at the award-winning Cavallo Point Lodge in Sausalito, California is rooted in providing committed individuals comprehensive, personalized, and technology-enabled healthcare.
This unique approach combines the best of conventional, genomic, lifestyle, and alternative medical practices.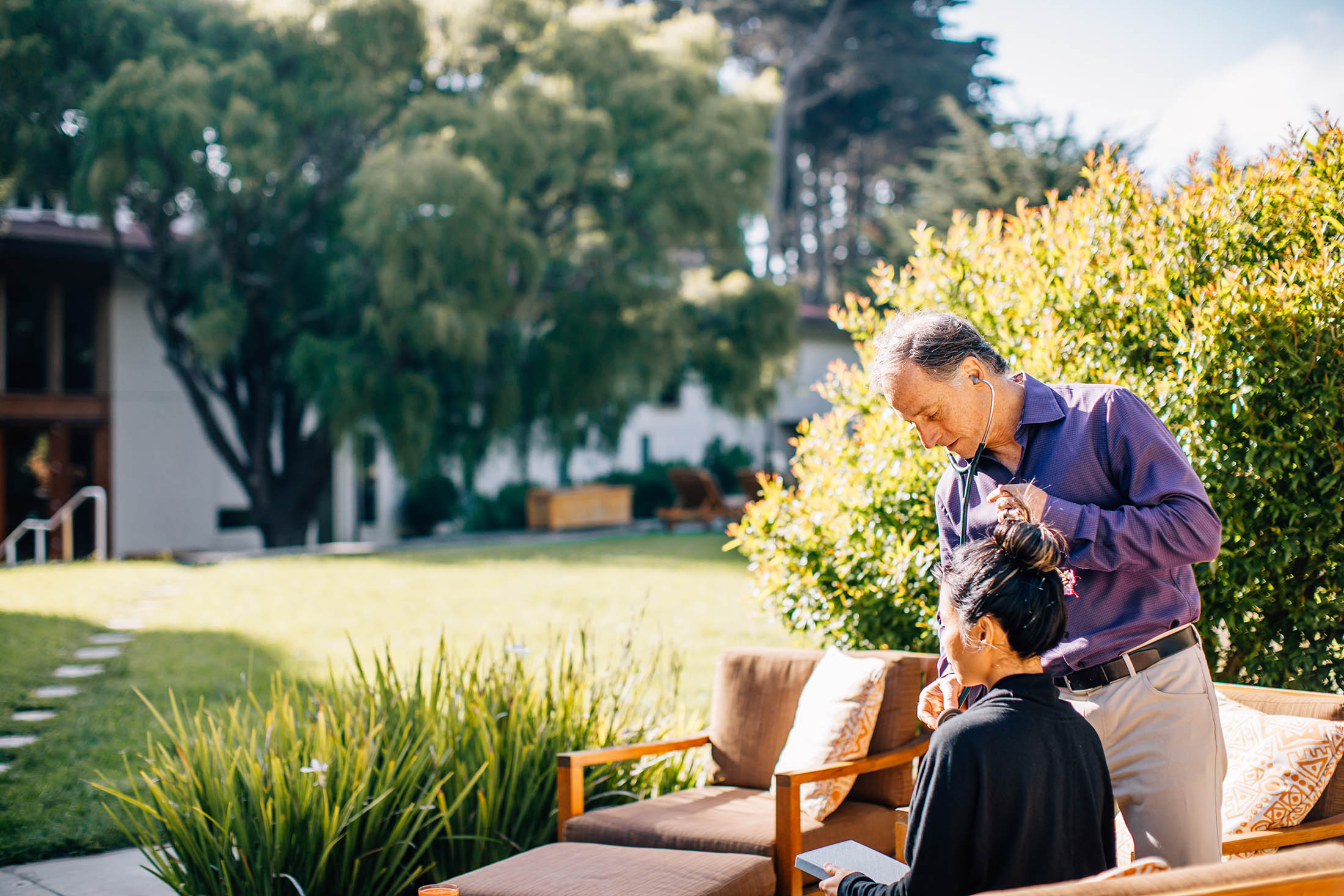 Dr Brad enjoys helping patients improve their vitality and joy on a day-to-day basis, as well as optimize health and well-being through applying his training and experience in conventional medicine, functional medicine, acupuncture, herbal medicine, and lifestyle medicine (nutrition, fitness, mind-body practices) in collaboration with the fantastic multi-disciplinary BlueWave Medicine health professional team.
In addition to his dedication to patient care, Dr Brad leads executive health and corporate health retreats and workshops. A sampling of clients includes Google, PepsiCo, Gap Inc, Lilly Pharmaceuticals, PG&E, Stanford Business School Beacon Program, Harvard Business School Executive Education program, and UCSF and Stanford medical schools. He is Past Chairman of the Board for the Academy of Integrative Health and Medicine and founding Chair of the Medical Advisory Board for Pharmaca Inc.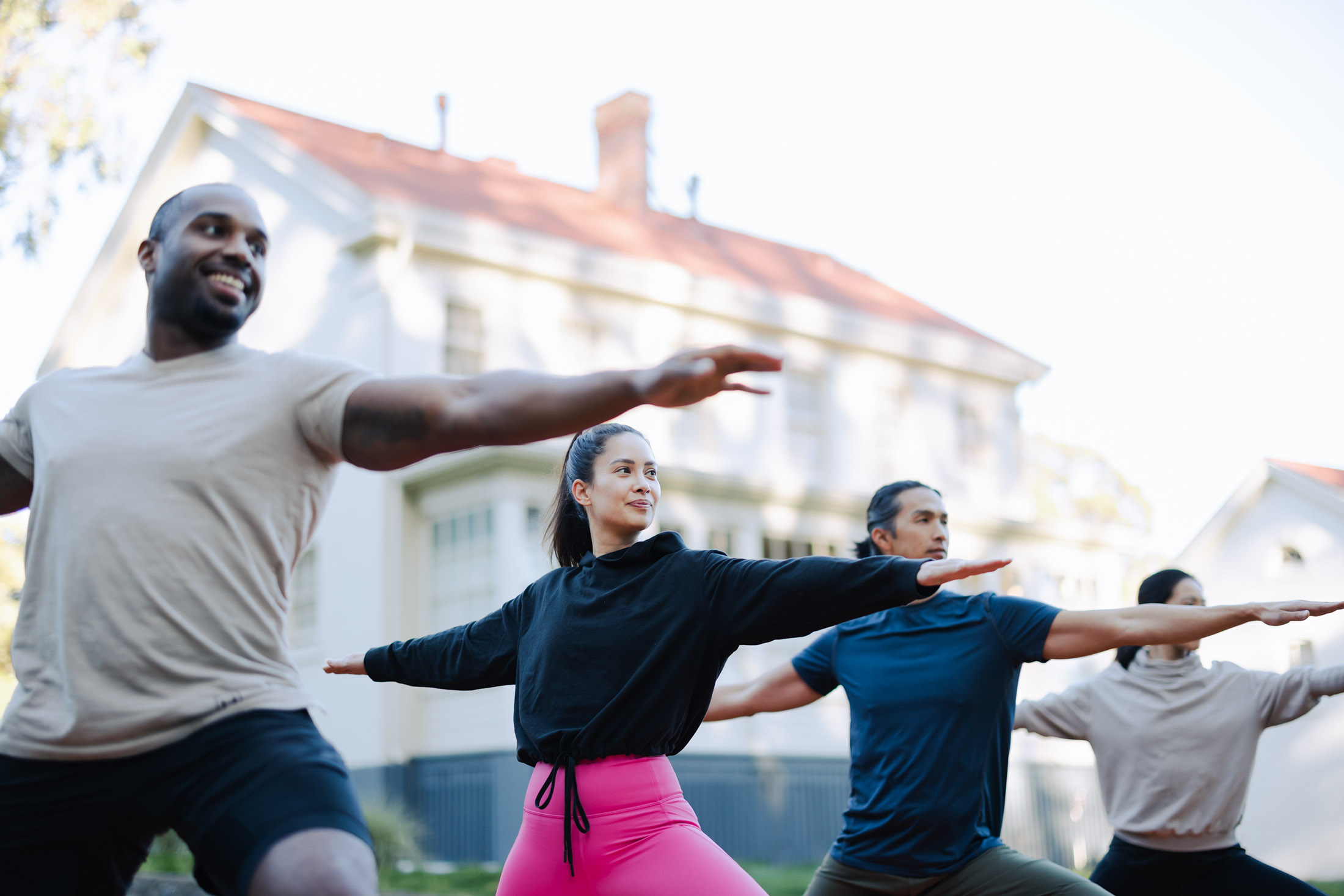 Learn more about Dr Brad's offerings for corporate clients, including Executive Health Coaching and Corporate Health Retreats & Workshops →
Dr Brad has served as Endowed Professor and Founding Medical Director for the UC-San Francisco Osher Center for Integrative Medicine where he also taught as an Assistant Professor. Previously, he was co-founder and SVP Clinical Affairs at Mytrus Inc. (acquired by Medidata 2017), advisor to Gliimpse (acquired by Apple 2016)  and served as Senior Medical Director at Revolution Health Networks (merger with Waterfront Media 2008).
Dr Brad has published peer-reviewed journal articles and book chapters. He is also senior author of The American College of Physicians (ACP) Evidence-Based Guide to Complementary & Alternative Medicine, a co-author of The Anti-Inflammation Cookbook: The Delicious Way to Reduce Inflammation and Stay Healthy, and chapter author for the Rakel textbook Integrative Medicine, 5th Edition.
Dr Brad is board-certified in both Internal Medicine and Integrative Medicine. He is a Diplomate of the American Board of Integrative and Holistic Medicine (ABIHM). He graduated from Stanford University School of Medicine and received a Master's of Public Health Degree in Epidemiology and Biostatistics from University of California at Berkeley. He completed his Internal Medicine Residency and General Medicine Research Fellowship at University of California, San Francisco (UCSF); Spine Medicine training at Kaiser Permanente; and 5-element and medical acupuncture training at the San Francisco School of Acupuncture and University of California, Los Angeles, respectively. He has also studied functional medicine, herbal medicine, nutrition, fitness, stress management, and is a life-long student of yoga and martial arts.
He is married with 2 teenage children and enjoys playing in the outdoors:  backcountry skiing, mountain bike riding, surfing and/or admiring the evening sky!
What is Dr Brad's Integrative Medicine Approach?
What Services Are Available for Individual Clients?